Tangerines Tardía 18 Kg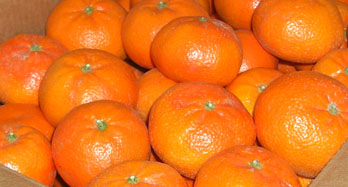 At the moment, we are sorry to inform you that we don't have this product in stock.
Explore and savor the latest variety of tangerine of the season, from February through April, is a size medium excellent flavor and best color, this is strong orange and much natural shine, claim from kids, peeled easily.
All our products are selected one by one so that they come to your table in perfect condition, once ordering tangerines will be at home in 24 hours.
When our box of 18 actual kilos of tangerines, will enjoy the special taste that has the Tangerine Nadorcott, collected and selected one by one, expect to be everything to your liking, otherwise, only you have to inform us, we can solve your problem as soon as possible.
Give your opinion