Mixed Gourmet Products and Citrus Gourmet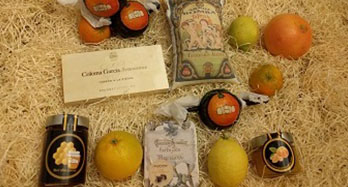 At the moment, we are sorry to inform you that we don't have this product in stock.
We present you with a selection of products with which you can enjoy in your house some of the characteristic foods of Valencian gastronomy. Inside the box you will find:

15 oranges
28 mandarins
15 lemons
6 grapefruits
A pot of honey of orange blossom 1 kilo
1 jar of mandarin marmalade
1 kilo of rice bomb

Perfect as much to give, as to enjoy with family.
Give your opinion