Selection of Gourmet Products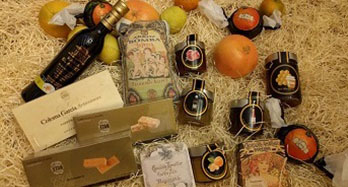 At the moment, we are sorry to inform you that we don't have this product in stock.
List of content:

15 oranges
28 mandarins
15 lemons
6 grapefruits
A pot of honey of orange blossom 1 kilo
1 jar of mandarin marmalade
1 bar of gourmet stone nougat
1 kilo of rice bomb
72g chocolate with orange

There is no better box with such good products as our box selection of valencia products.

Give this box to your friends or just enjoy it with your family.
Give your opinion