Black Beer Gelèe 220g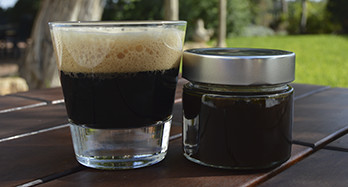 At the moment, we are sorry to inform you that we don't have this product in stock.
This jelly is made with black lager of the brand "Alegría", has a stronger and slightly bitter taste than pale ale jelly, with hints of malt, hops and a slight hint of coffee.

Dark colour and soft texture is perfect to combine with red meats, and hard cheeses.
Give your opinion