Tangerines Hernandina 18Kg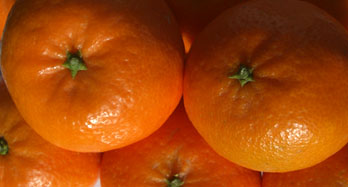 At the moment, we are sorry to inform you that we don't have this product in stock.
We present the box of 18 kg.Hernandina Clementine, delicious thin skin tangerine, easy-to-peel and virtually no seeds that you and your children can be enjoyed on the table Christmas, lengthening his collection until February and taking their maximum color in the skin, although the inner maturation occurs 2 or 3 months before. Imagine tangerines of the fabulous huerta of Valencia delivered directly to your door full of juice and flavor, you not find nothing better than a fresh and freshly picked fruit of the tree, without manipulation and chosen one by one for you. Do you know that? Tangerine Hernandina, in December, are perfectly ripe on the inside while the outside show green color tones, however, in any way affects the delicious sweetness of this tangerine. On transport, Tangerine Hernandina will be sent home in perfect condition, our box of real 18 kg. of fruit. On transport, tangerine Hernandina comes to his house in perfect condition in our box of 18 kg. real of fruit. The tangerines Hernandinas we ship to anywhere in Spain and Europe, you have oranges from the tree to your table in 24 hours, without chemicals and manipulated by hand.
Give your opinion