Tangerines Clementinas 18 Kg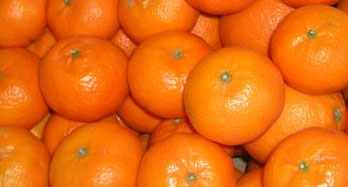 At the moment, we are sorry to inform you that we don't have this product in stock.
The tangerine Clementina has a special flavour, it is characterised by its great amount of juice, its soft aroma, fine skin and for not containing nuggets.

Its collection begins at the beginning of November and until the middle of January.

In order for you to receive the fruit as freshly as possible, the fruit is collected as soon as you order it so you will enjoy the best taste and quality.
Give your opinion
Fatal error
: Class 'NumberFormatter' not found in
/var/www/naranjasalbagarces/ingles/code/comment/commentbox.php
on line
7