Bitter/Seville Oranges Marmalade 400g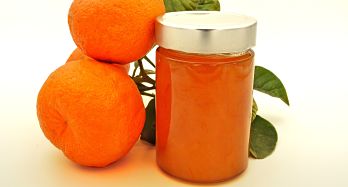 At the moment, we are sorry to inform you that we don't have this product in stock.
Delicious marmalade of our bitter oranges, carefully selected for a perfect elaboration, without chemicals that can alter its flavor and that by its high pectin content gives us an excellent quality.
We can spread it on toast for breakfast or snack, also we can use it to accompany meats or fish, such as roasted ham and salmon, even giving a citric touch to our salads accompanying vinaigrette.
We can also use it in a large number of desserts and sweets, such as filling cakes, puff pastry, etc... being the perfect accompaniment for cheesecakes.
Give your opinion