Oranges Washington 18 Kg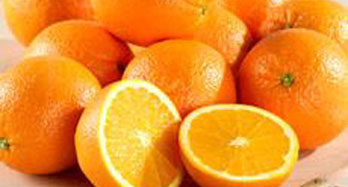 At the moment, we are sorry to inform you that we don't have this product in stock.
Box of 18 kg. oranges Washington Navel , with very juicy pulp which you and your family can enjoy from December until February, doesn't matter what for you use, eat fresh, juice, stews, sorbets; etc. in any case it never let down you by its exquisite sweetness, flavor and lots of juice. Try the Orange more cultivated in Spain and in the world because of its high quality. You do not stop taking in your breakfast a glass of vitamin C, without adding sugar, for your children to take a natural juice with all its properties. You know that oranges, Washington Navel of a same tree are not equal, as a general rule they are large, but some oranges are fully spherical, while others are elongated, all orange, with a visible outdoors navel and Seedless. About transport, boxes 18 real kilos of oranges, we send them in a cardboard box, shock-resistant, thus they will arrive you in perfect condition. You will enjoy authentic Valencian orange, collected one by one after ordering, without manipulation or intermediaries, oranges from the tree to your table in 24 hours. We sent the oranges anywhere in Spain and Europe.
Give your opinion
The Washington Navel orange variety was introduced in Spain by the Agricultural Farm of Burjassot around 1910, being the most cultivated variety in our producing areas until a few years ago.

We present it to you of an extraordinary fruit for its sweetness and beautiful rounded form with an intense intense orange color reaching the reddish when it reaches the point of advanced maturation, is the perfect fruit to give at Christmas.

It is productive and the harvesting can be extended until mid January, being able to remain the fruit enough time in the tree in good conditions.