Oranges Navelina 18 Kg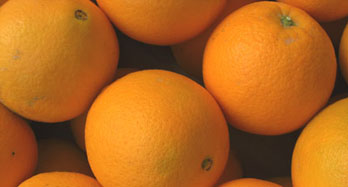 At the moment, we are sorry to inform you that we don't have this product in stock.
Orange Navelina first pleasure that can give you and your family, with most morning Orange coming to our tables. 18 kilos of authentic Valencian oranges ripened on the tree and selected one to one for you, so when you open your box of freshly picked oranges and try them, you will have the feeling that is in the Valencian land, eating oranges as we eat them the Valencians, freshly picked from the orchard.
Do you know that? Navelina orange is more resistant to cold and lime than any other orange variety.
It is one of the varieties most widely cultivated worldwide citrus fruit, due to its quality for consumption, both in table as juice.
On transport, we can inform you that this variety of oranges will you reach you in perfect condition, quality of oranges makes them ideal for transport and our resistant box allows that the fruit is not altered in color or flavor. From the tree to your table in 24 hours.
Give your opinion
Fatal error
: Class 'NumberFormatter' not found in
/var/www/naranjasalbagarces/ingles/code/comment/commentbox.php
on line
7