Oranges Navel Lane Late 18Kg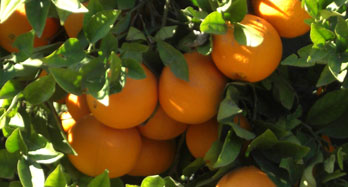 At the moment, we are sorry to inform you that we don't have this product in stock.
Box of oranges from 18 kilos, of excellent quality, of sweet and pleasant savour, we can enjoy it from January until may, preserved perfectly in the tree. The content of limonin is noticeably very low, so the juice does not acquire a bitter taste.
It is perfect for use at table and exquisite for juice.
Do you know that? Navel Lane Late Orange, was detected in Australia as a spontaneous mutation of Washington Navel. Introduced in Spain in 1984 from the Lindcove Station of the University of California, started its commercial dissemination in the campaign of 1987-1988.
We expect oranges reach you in perfect condition at your home, being collected after ordering, from the tree to your table in 24 hours, transported in a resistant box, if you have a problem with the merchandise just call us, we will try to solve it as soon as possible.
Give your opinion